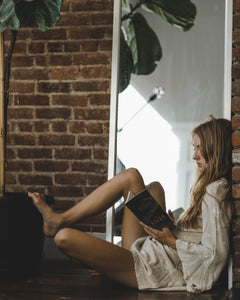 CharmaineLouise Books Story
Get ready for some exciting and blush-inducing romance stories!
In summer 2020, CharmaineLouise invites you to indulge in The Sensual Lifestyle through CharmaineLouise Books Sexy Fantasies. 
CLBooks Readers are those who enjoy contemporary romance series with sizzling storylines featuring Alpha Doms, Powerful Billionaires, and the women they lust after and love that ultimately have happily-ever-after endings.
Favorite themes include second chances, insta-love, enemies-to-lovers, and more. Each book will immerse readers in the world of the characters to experience the goings on as though the reader were right there in the scene — the consummate stimulation of their senses.
CLBooks is for all who want to indulge in their most decadent, titillating fantasies!
Meanwhile, take the Four types of lovers. Which are you? Quiz to match your Sexy Fantasy: sub, Voyeur, Dominatrix, or Dominatrix sub Switch; follow us on social media including our CLBooks Coterie Fan Club; and subscribe to our newsletter below to be the first to know news and launch dates. 
Fulfill Your Desires.
xoxo
Charmaine Louise
Don't miss a pulse-pounding post! 
---